Travel Apps Every Traveler Should Download
By Tripfix
As smartphones continue to get smarter, travelers are increasingly reliant on them to get from point A to point B. This has caused a recent influx of apps that provide a much-needed solution for typical travel pain. While this seemingly endless supply of apps is revolutionary, there is some that rise above. Below are the top 7 travel apps that help travelers get the most bang for their buck.
Hopper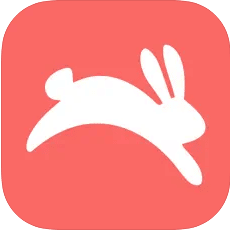 : Free
Apple Store: ★★★★½  Google Play: ★★★★
Hopper is a great travel app that analyzes billions of flight prices to help travelers save up to 40% on their next flight. After launching the app and inputting start and end destinations, Hopper opens up a fantastic color-coded calendar view of prices. Above the calendar is a summary of flight costs, including how much a "good deal" should cost and the average price difference between direct flights and flights with stops. Once travel dates are selected, Hopper provides a more detailed price breakdown and, most notably, a price prediction. Below are screenshots of the calendar and travel date views. Hopper suggests waiting for a better price for the dates selected, and notifications can be set up to alert users when that occurs.
It is important to note that tickets purchased through Hopper are non-refundable, so make sure all plans are finalized before booking them. Nevertheless, Hopper is a great travel app for people who like to get a deal on flights, which means everyone!
Gasbuddy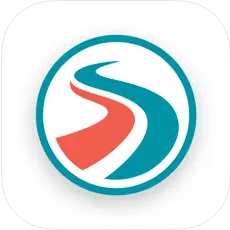 : Free
Apple Store: ★★★★½  Google Play: ★★★★
Gasbuddy is the perfect travel app for the road warrior that prefers traveling on the road. This travel app crowdsources its data and encourages users to report gas prices as they drive or fill up their cars. This helps ensure as up-to-date prices as possible. Gasbuddy recognizes that many drivers love their vehicles and are not entirely willing to sacrifice quality for a good deal. To accommodate this, name-brand gas stations have "top tier" written next to their names.
One downside to GasBuddy is that their data will not be as accurate in less populated areas because there are fewer users to report live prices. However, we can still use older data to find which gas station has, historically, had the cheapest gas in the area. That same station will likely continue to have the cheapest gas. Furthermore, as the app becomes more and more popular, this problem will slowly dwindle. GasBuddy is the perfect travel for road warriors to find the best gas deals in their area and along their route.
Google Maps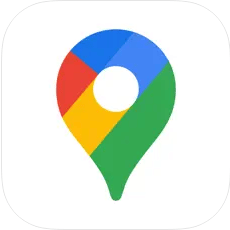 : Free
Apple Store: ★★★★½  Google Play: ★★★★½
Nearly everyone has used Google Maps, and for many, Google Maps has wholly replaced the built-in navigation system in their car. While many other navigation apps are popping up, with Waze in the forefront, Google still reigns supreme (especially since Google owns Waze). Google Maps has integrated the best features of many travel apps and placed them into one convenient interface. Not only does it provide primary navigation, but it also includes traffic, expected traffic, and business hours. And that's just for personal transport. For those who need a travel app that can help them with public transportation or provide a walking route. Google has those functionalities as well. Public transportation includes bus and train routes along with their cost. At the bottom of the public transit, the view is a link to Uber, which provides the estimated UberX cost in case it is cheaper than public transportation. One last key feature of Google Maps is its integration, allowing travelers to look something up on the computer and have it appear on their mobile phone.
Google Maps is the perfect travel app for travelers who need quick directions. A bonus feature of Google Maps is its limited offline functionality. Google Maps can track a user's current location even when in airplane mode, which is incredibly helpful when traveling abroad. Before leaving wifi, travelers can drop a pin at the desired destination and then guide their blue dot towards it.
Hotel Tonight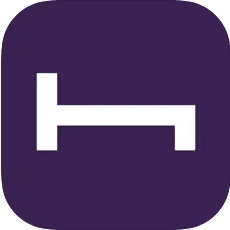 : Free
Apple Store: ★★★★½  Google Play: ★★★★
Nothing is worse than a canceled or delayed flight, and nothing is better than an impromptu weekend trip with friends. Hotel Tonight is the perfect travel app for both. Through exclusive deals with some of the best hotels in any given area, Hotel Tonight can find last-minute discounts on unsold rooms, which means excellent last-minute deals. This app is great for many reasons. One shows a list of hotels in the immediate area offering last-minute room deals. This is perfect for stranded travelers who want a nice, hip hotel without breaking the bank. Two, it provides detailed information about the hotel, including amenities and reviews. Last, it has an "escape" section which shows all the weekend getaway deals for popular destinations in the area. The app is beautiful, easy to use, and at the perfect price, free! There is a referral option so travelers can plan with friends and get $25 off each referral.
Hotel Tonight may not be the travel app for those who like to plan, but it is a life and money saver for the spontaneous traveler or the one caught off guard.
Expensify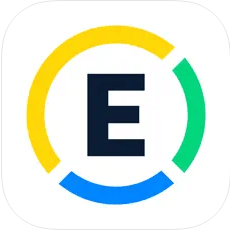 : Free
Apple Store: ★★★★½  Google Play: ★★★★
Expensify is a travel app geared directly toward business travelers who need to track expenses during business trips. Expensify has made the reimbursement process astonishingly simple. With their SmartScan Technology, users take a picture of their receipt, and Expensify will "read" the receipt and create an expense. Expenses can also be logged using the merchant's name and the total cost. For travelers who need to be reimbursed for gas costs, Expensify has three tracking methods: distance, odometer, and GPS. Distance and odometer have the user input the number of miles traveled which is then multiplied by a mileage rate. GPS tracks where the traveler is driving and provides accurate mileage for reimbursement. There is also an option to create a report for hourly charges. The best part of Expensify is its trip tracker. Email an itinerary to receipts@expensify and Expensify will create automatic expense reports based on that itinerary and keep travelers aware with free flight updates. Lastly, Expensify has an offline mode, meaning international travelers can track expenses even when wifi is unavailable.
Expensify removes a lot of the stress of business travel by making reimbursements easy to track for employees and employers.
PackPoint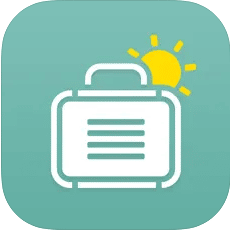 : Free
Apple Store: ★★★★½  Google Play: ★★★★½
PackPoint is a great travel app for both the organized and disorganized traveler. Packpoint uses three easy steps to make sure travelers are prepared for every situation they will face. Step 1: location, length of trip, and purpose of travel. Step 2: everyday activities. Step 3: pack and check. Packpoint uses the first two steps to create the list of items in step 3. Each item in step 3 can be added to or deleted. Once that item is safely packed away, check it off and move on to the next thing. PackPoint is excellent because it doesn't just include clothing, and it reminds travelers to pack chargers, toiletries, and medications.
Gone are the days of realizing socks, or even worse, phone chargers, were left at home. PackPoint is the perfect travel app to help travelers stay prepared by creating a packing list that considers business or leisure travel, activities, and weather.
TripAdvisor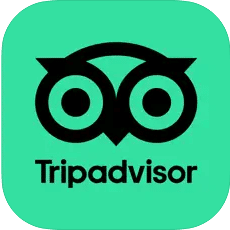 : Free
Apple Store: ★★★★½  Google Play: ★★★★½
All the travel apps listed above can get travelers to their destination on a budget and well prepared, but now what? This is where TripAdvisor steps in. By crowdsourcing reviews of various tourist destinations, TripAdvisor can provide travelers with the best possible list of attractions and restaurants. While TripAdvisor offers hotel and flight searches, both of these were covered by other apps earlier in this article, so we'll focus on their attraction and restaurant lists. TripAdvisor's list of attractions in any given location provides travelers with all the information they would need: average rating, the total number of ratings, distance from the current location, smart tags, and, when available, a link to book a tour. Furthermore, clicking on a specific attraction creates a complete list that provides pictures, tour bookings, a short Wikipedia blurb, address, expected Uber prices, and detailed text reviews.
Travelers can get so caught up in the trip planning that they often forget to have fun. TripAdvisor is the travel app that ensures the travel experience is more than just planning. Through user reviews, tour bookings, and helpful integrations, TripAdvisor makes sure travelers can create lasting memories.