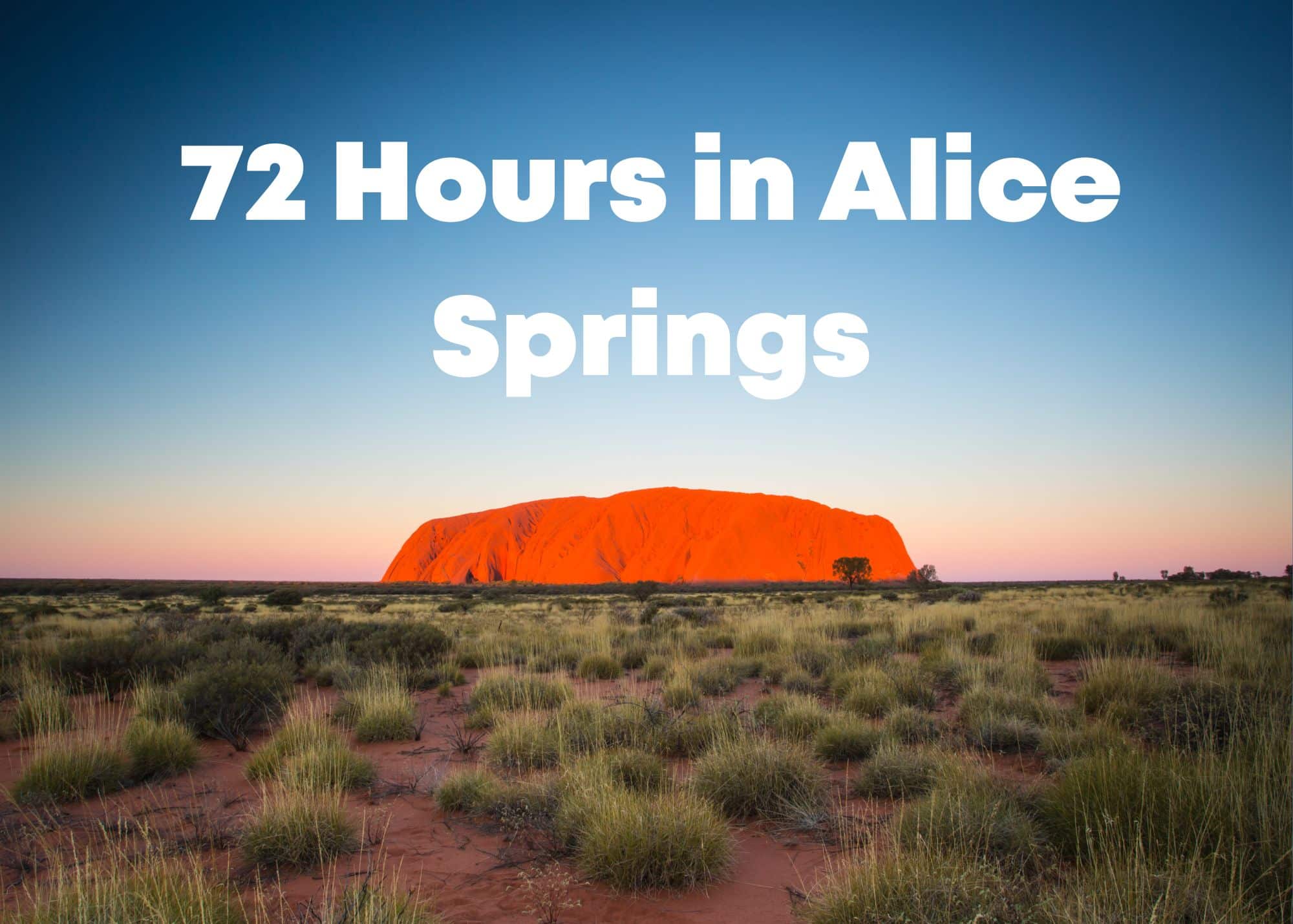 72 Hours in Alice Springs
By Tripfix
Alice Springs is a town like no other. Located in the heart of Australia, it's the perfect place to escape the city life's hustle and bustle. But don't let its remote location fool you – Alice Springs is home to some of the most unique and exciting people you'll ever meet.
From the traditional land owners, the Arrernte people, to the intrepid explorers who first settled here, Alice Springs has a rich history and culture. And with its stunning landscapes and unique wildlife, it's no wonder that Alice Springs is one of Australia's most popular tourist destinations. So whether you're looking for adventure or want to relax and soak up the atmosphere, Alice Springs is the place for you.
Ah, the Outback. Rich with history, Alice Springs sits in the heart of the Northern Territory, where you'll find the country's iconic Uluru and Kata Tjuta National Park. This part of the land down under is ripe for culture buffs, as it serves up the country's heritage on a platter for all those willing to explore beyond Australia's luscious coastlines.
What better way to soak in the heart of Aussie life than venturing into the red sand desert for 72 hours? We can't think of one. So, pack your bags and prepare to camp out with a group of like-minded travelers in the Red Center with STA Travel. Don't know what to expect? Well, we've conjured up an itinerary for this Alice Springs adventure.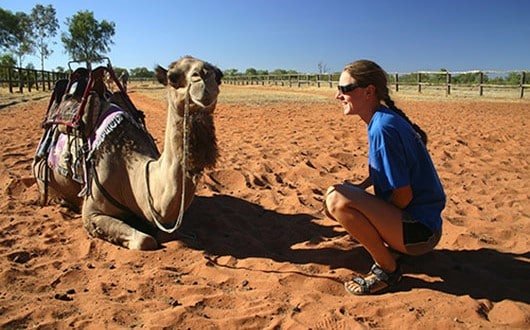 DAY ONE
First up is the oasis of the Outback, filled with rich Aboriginal traditions and landscape. The group will have an early start in Alice Springs and travel south to Uluru. With a group of about 16 others, you'll first visit the historical Aboriginal Cultural Center. Learn about the area's first inhabitants and the art that lines the Todd Mall. After the center, your group will explore Ayers Rock's sacred status on a guided Mala Walk around its base. Catch the sunset at Uluru before enjoying a campfire dinner and a night sleeping under the stars.
Uluru
Located in the heart of Australia, Uluru is one of the country's most iconic landmarks. This massive sandstone rock formation stands over 1,000 feet tall and is nearly as wide. Uluru has been a sacred site for the Aboriginal people of Australia for many centuries, and it continues to be an essential part of their culture today. Visitors to Uluru can hike to the top of the rock or walk around its base. There are also several lookout points where you can get a stunning view of the surrounding landscape. Whether you're interested in its history or its natural beauty, Uluru is worth a visit. Just be sure to bring your sunscreen- it gets pretty hot in the desert!
DAY TWO
As day two of your outback journey begins, marvel at the subtle colors as the sun rises over Uluru during breakfast before you travel 40 kilometers to the red domes of Kata Tjuta. This is where weather permitting; you can hike through the Valley of the Winds. On this day, you'll experience breathtaking sites in Australia's Red Center and appreciate Australia's sacred landmarks through the eyes of the Aborigines.
After a day in Kata Tjuta, you'll retrace your steps via Uluru to Kings Creek Station for dinner and another night around the campfire.
Kata Tjuta
Kata Tjuta, also known as the Olgas, is a group of large red rocks in Australia. The name Kata Tjuta means "many heads" in the local Aboriginal language, and it's easy to see why: the stones are arranged in a series of domes, giving them a distinctly stumpy appearance. Despite their rather unassuming name and appearance, the Olgas are pretty impressive, rising to a height of 546 meters. They're also one of Australia's most popular tourist destinations, drawing visitors from all over the world. So if you're ever in the Outback, be sure to check out Kata Tjuta. You might just be surprised by what you find.
DAY THREE
On day three of this outback adventure, you'll want a hearty breakfast because day three is full of hiking! After you have all eaten, you'll embark on a four-hour walk around the rock formations of Kings Canyon. This sounds treacherous, but time will go by, and your guides will ensure you stay hydrated! You then have the option to climb to the rim of Kings Canyon as you take in views of the Amphitheater and the Garden of Eden. After a day of endless hiking, take a break and swim in the tropical pools of the Garden of Eden.
Kings Canyon
Kings Canyon in Australia's Northern Territory is one of the country's most spectacular natural wonders. The canyon is home to a diverse range of plants and animals, and its red sandstone walls are a stunning sight to behold. Visitors can take a walk along the canyon rim or explore the lush gardens at its base. There are also plenty of opportunities for photography, so be sure to bring your camera!
Located in the heart of Australia's Outback, Kings Canyon is one of the country's most impressive natural wonders. With its towering red cliffs, lush vegetation, and a vast array of wildlife, the canyon is a truly unique place. Although it can be challenging to reach, the effort is well worth it. Once you arrive, you'll be mesmerized by the canyon's beauty. And if you're lucky, you may even spot one of the rarer members of the canyon's animal kingdom, such as the elusive red kangaroo. So if you're looking for an adventure, add Kings Canyon to your must-see list. Just be sure to wear your hiking boots!
Give your legs a break on the way back to camp and hop on a camel as you trek to Alice Springs, where, sadly, the tour ends at sundown.