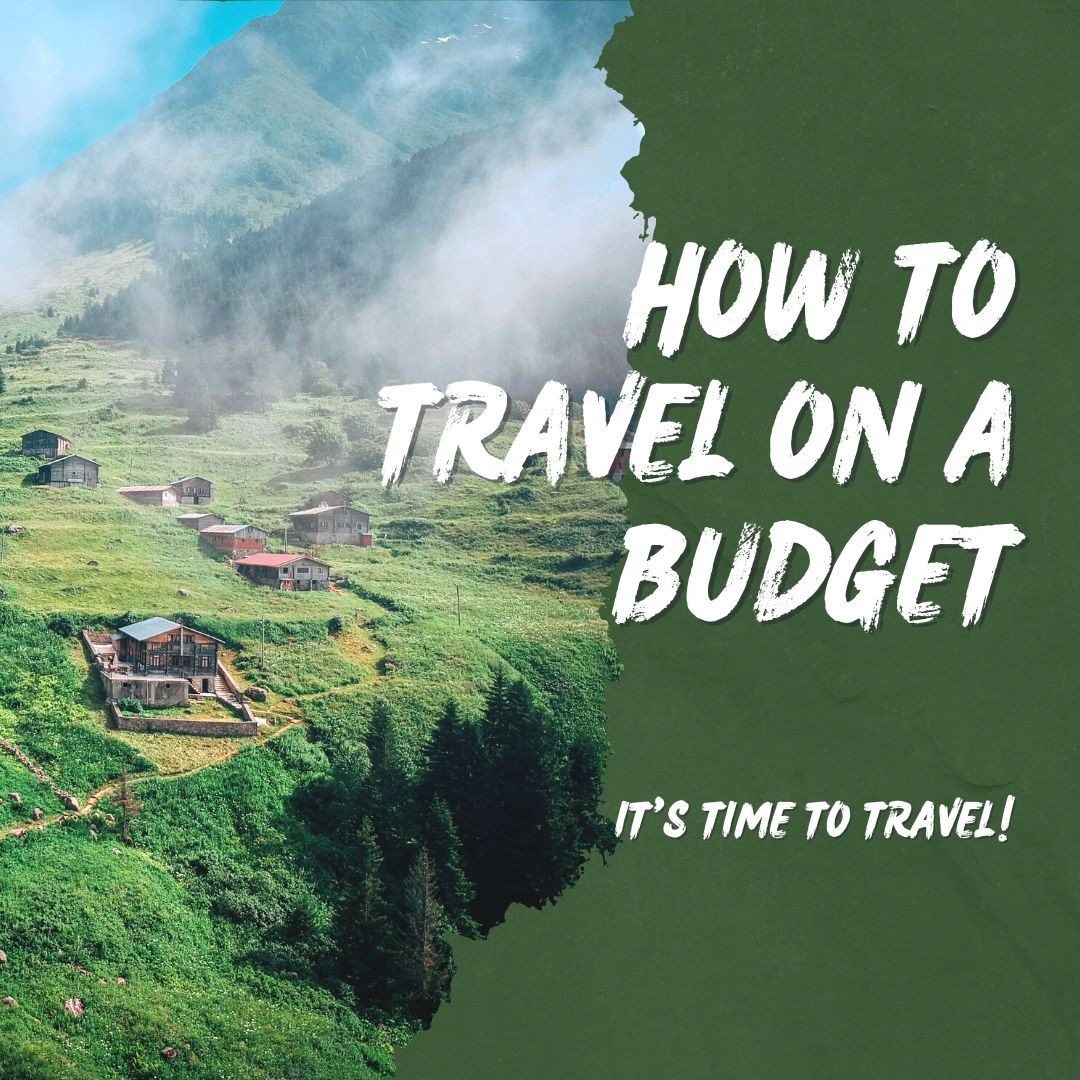 How to Travel On A Budget
By Tripfix
Traveling is so expensive that it is easy to feel like vacation is an indulgence you cannot afford. We are here to tell you that it doesn't have to be that way! Combine these tips for traveling on a budget With some of our recommendations for saving money while traveling. And start exploring with more freedom than ever before.
PLANNING YOUR TRIP 
Taking a vacation shouldn't break the bank. The key to an optimal vacation is budgeting and planning. They were saving money when traveling starts with planning transportation and accommodation. Flights, ground transportation, and accommodation are typically the most significant budget eaters, so you must do extensive research to find the options that will offer you the most value.
SAVE MONEY ON TRANSPORTATION
Airline Tickets – Planning and visiting discount websites are some of the easiest ways to find good deals on flights. You should also consider the time you are traveling and try to visit a destination in the "off-season."
Look for red-eye flights to save money on flight costs and many hours for long trips.
Booking round-trip tickets are almost always cheaper than two one-way.
To get the most out of a single ticket, look for flights with connections in countries that interest you. Not only will these tickets be cheaper, but you can also spend a few days in the connecting region without having to pay any extra for your flight.
Ground Transportation – Consider your options between rental car, public transit, and rideshare services, like Uber and Lyft. Public transit will almost always be the cheapest option, but the cost of the extra transit time may outweigh the savings.
For rental cars, size matters. Always get the smallest car possible as they are more likely to be gas efficient. Then, when you do fuel up the car, choose the cheapest gas options.
Call the car rental company and ask about rental prices for children's car seats. With airlines charging for extra luggage, renting one will be a better option.
No matter what you choose, look for deals and coupons.
ACCOMMODATION BUDGET 
Consider all of your options when booking your accommodations. While you may have to sacrifice some comforts, saving money here will leave you more money for your eating and souvenir budgets.
Town Next Door – If the hotels in the city center are too expensive, consider looking a little further. Smaller towns typically offer much cheaper alternatives, and you'll have added benefit of seeing some sights off the beaten path.
Hostels- Hostels are much cheaper than booking a hotel room and are often centrally located. You will be able to save money without sacrificing convenience.
Airbnb – Book homes from local hosts in 191+ countries and experience a place like you live there.
SETTING ALLOWANCES
Most people think their saving plans stop once they've booked their transportation and accommodation. However, this mistake can end up costing bundles of money. It is critical to control your spending when traveling. Ditch your credit card and set aside a certain amount of cash for each day of your trip. This will help you manage your budget so you can get the most out of your holiday without going broke! Budget Your Trip is an excellent tool for you to get a general idea of what your daily budget should be.
Break down cash daily allowance for expected expenses such as food, drink, activities, souvenirs, and shopping.
Next, set aside the amount for each day in separate envelopes while stashing the other envelopes in the hotel safe.
Each day only uses what's in the envelope and jot down the balance cost to keep track.
Should save your credit card only for emergencies.
EATING ON A BUDGET
Food is a vital part of every adventure and is often said to be the best way to immerse oneself in a new culture. Here are some tips on how to eat on a budget without missing out on authentic delicacies.
Stay local and avoid big restaurants – Visit the local cafes, food markets, and food trucks for the best mouthwatering street treat, making it perfect for the budget-minded traveler. If you choose a food truck, be sure to follow our tips for eating street food without getting sick!
Make friends – Most places will serve healthy food portions, so make a friend and split dishes. You can each order something to try more varied cuisines, and you'll have company as you eat!
BUDGET FOR SHOPPING
Many travelers, myself included, are often sucked in by souvenir stalls notorious for overcharging tourists. Always ask for the price before you buy, and don't be afraid to bargain. Prices are almost always inflated, and paying face value will undoubtedly cost you.
Gifts and souvenirs: Set your souvenir budget before you leave and carefully parse out your cash for these trips so you can't be tempted to overspend. And remember! You can capture your travel memories with pictures and stories, so don't feel the need to buy every souvenir to savor a memory.
Shop local and avoid shopping malls – A cheaper way to shop is to venture out to small shops. Small, local shops typically offer lower prices and more unique gifts.
Shopping in Duty-Free – Many people underestimate duty-free deals. Still, shopping tax-free can save you a ton of money, and you won't have to try to stuff it in your suitcase and risk spending additional cash on checked or overweight baggage.
BE AN EXCHANGE RATE GURU
Credit card and ATM fees can add up if you constantly withdraw money. Even worse than these transaction fees are exchange booths. Be smart about your cards and conversions by doing your research and becoming an exchange rate and currency gur
Be prepared to call your bank and credit cards ahead to find out foreign transaction fees. Furthermore, a simple courtesy call to your credit card company will save you a headache and prevent them from thinking someone has stolen your card.
Find out which foreign banks are available as they usually have lower exchange rates than commercial exchange counters. Search the internet to find good places to get cash in the local currency. Try using the local version of their website; it could be much cheaper to book using the local currency.
BUDGET APPS