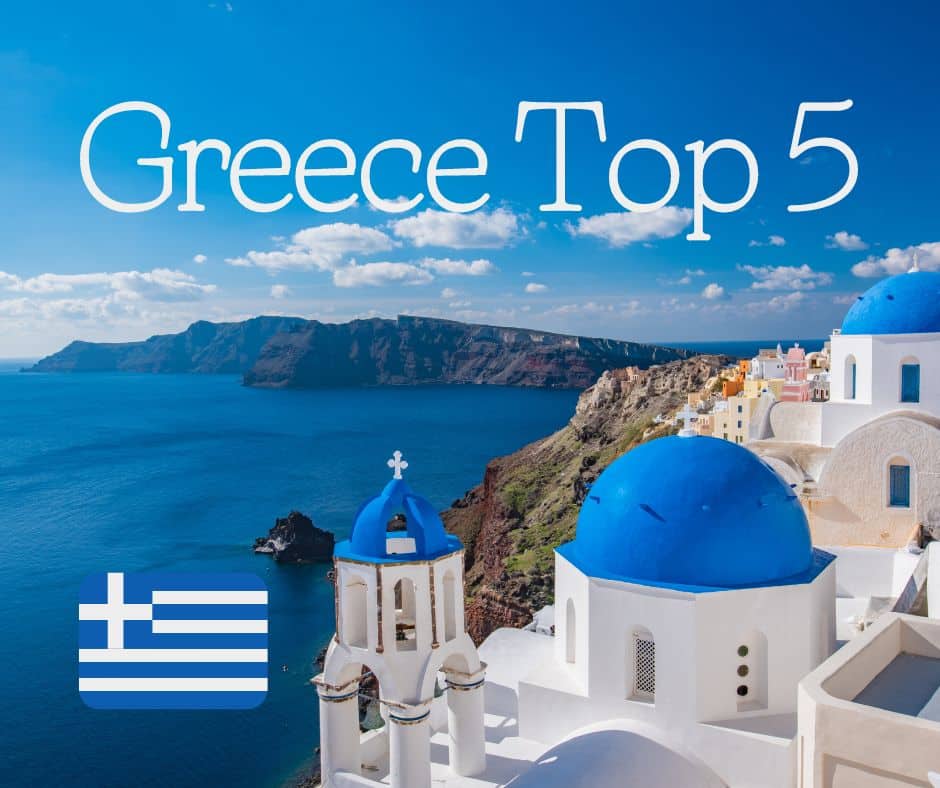 Beaches? Stunning. History? Bags of it. Awesome islands? Hundreds. Scratch the surface of Greece, and you'll find incredible ruins, tiny mountain villages, fascinating wildlife, and, yes, a party or seven. Hold on to your togas; here's our Grecian top Five.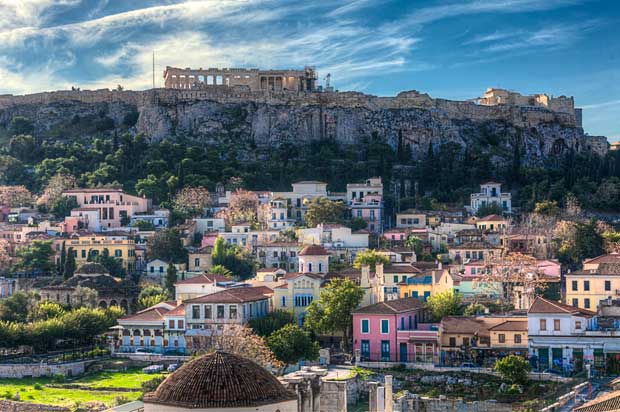 5 Ways to See the Very Best of Greece
Visit Ancient Athens
This ancient capital is just bursting with sights, from the acropolis to bustling markets to Syntagma Square. There's enough to fill days of wandering and discovery…if you can stay away from the ouzo bars long enough!
Athens is a bit of a maze, so a walking tour is a great way to get to grips with the layout – you can even eat your way around the streets in terms of specializing in food.
Athens is one of the oldest cities in the world, with a history stretching over 3,000 years. The city has been an important center of culture and politics since the days of classical Greece, and it remains a major tourist destination today. Athens is best known for its ancient ruins, which include the Acropolis, the Parthenon, and the Temple of Zeus. The city also boasts several museums and galleries and a vibrant nightlife scene. In short, Athens has something for everyone – be sure to wear comfortable shoes, as there's a lot of ground to cover!
Catch the Sunset in Santorini
You know those beautiful pictures you see of gorgeous white buildings spilling down the side of the cliffs towards the sea? That's Santorini – island heaven famed for its sunsets, dramatic views, and hot volcanic springs.
If one paradise isn't enough for you, Ios, Mykonos, and little-visited Sifnos and Folegandros are just a short sail away.
They say that Santorini is one of the most beautiful places in the world, and they're not wrong. The island is a stunning example of natural beauty, with its volcanic beaches, whitewashed buildings, and blue-domed churches. But there's more to Santorini than meets the eye. The island is also home to vibrant nightlife, delicious restaurants, and lively bars. And, of course, no visit to Santorini would be complete without taking a dip in the famous hot springs. Whether you're looking for a relaxing vacation or a fun-filled adventure, Santorini has something for everyone.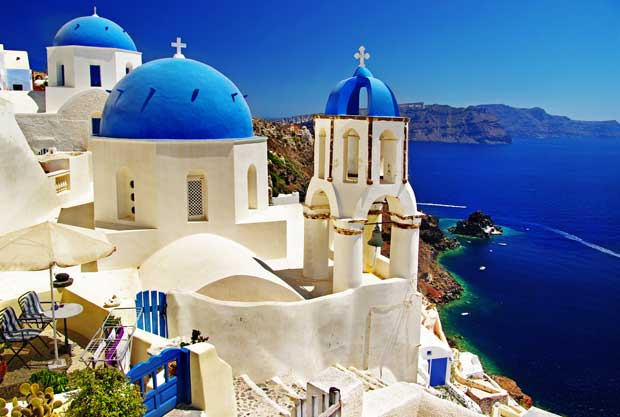 Delphi
Delphi was once considered the center of the known world, and (though admittedly its importance on the international stage has decreased somewhat since then), it's still a beautiful place to visit.
Be sure to stop by the sanctuary of Apollo but also check out the ancient footpaths in the surrounding hills for killer hikes.
Delphi, Greece, is an ancient city with a long and storied history. Once the site of the famous Oracle of Delphi, it was considered the center of the world by the ancient Greeks. Today, Delphi is a popular tourist destination known for its beautiful scenery and ruins. Although it no longer holds the same importance as it did in antiquity, Delphi remains a fascinating place to visit. Those who make the journey to Delphi will be rewarded with a glimpse into the past and a better understanding of the Greek culture.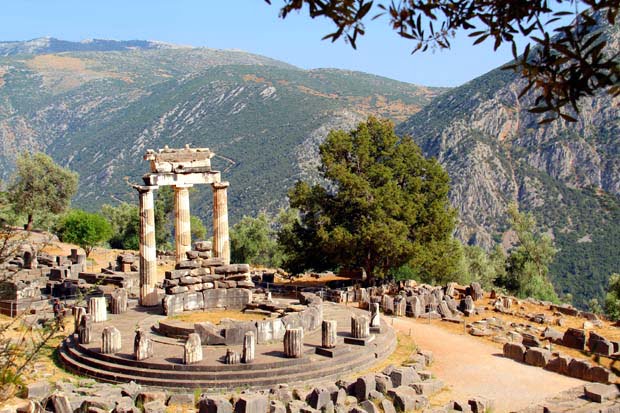 Explore the Ruins of Meteora
Five hours north of Athens, the monasteries of Meteora cling to the rocky outcrops known as "columns of the sky." Pilgrims were once hoisted up to the top of the sandstone towers in nets along with supplies for the isolated monks.
These days you can climb the rock-hewn steps to enjoy the peaceful atmosphere and stunning views of this beautiful site.
Greece is a land of beautiful beaches, clear blue waters, and stunning ancient ruins. But there's one place that takes the cake regarding Greek tourist attractions: Meteora.
This unique rock formation is located in central Greece and is home to several monasteries built in the 14th century. Today, these monasteries are still in use and are popular tourist destinations. The best way to experience Meteora is to take a guided tour of the area. This will allow you to see the monasteries up close and learn about their history. You'll also get some great photo opportunities!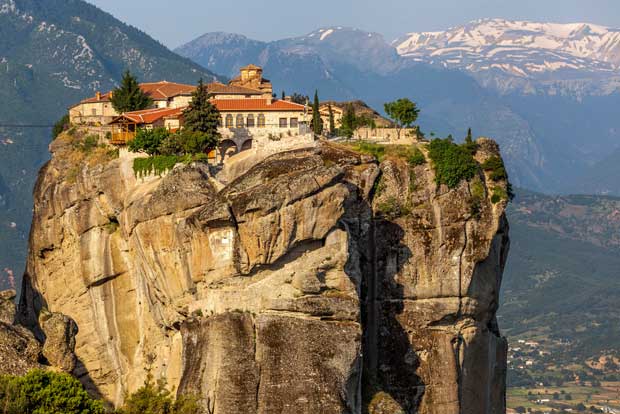 Get Active!
Greece isn't all about lying on sun-kissed beaches, sipping ouzo, and getting a tan (ok, it's a lot about that). There's plenty of adventure to be had too.
Crete is an excellent place to sea kayak along the beautiful ragged coastline, the Peloponnese is perfect for cycling, and there're rustic villages to discover while hiking on Crete and Corfu.