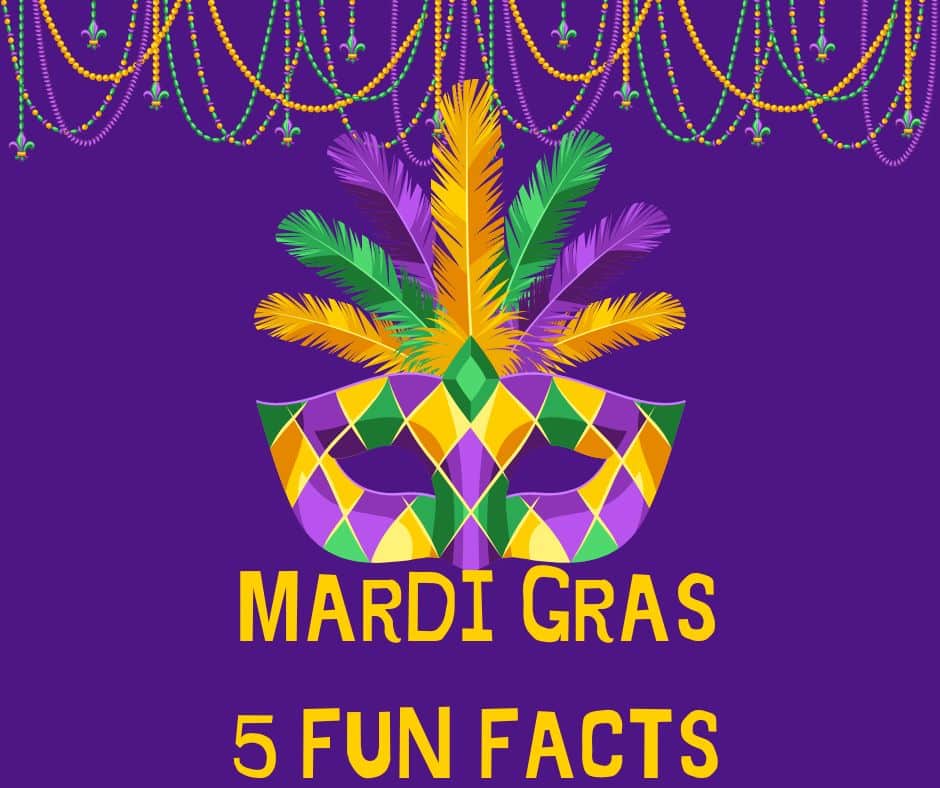 Mardi Gras: 5 Fun Facts
By Tripfix
Mardi Gras, also known as Fat Tuesday, is traditionally the last day for Catholics to indulge before Ash Wednesday and has evolved into quite the party, not only in the American South but across the country. It's the last day of Carnival season, and the party only gets bigger yearly.
People typically associate New Orleans, Louisiana, with the famous celebration, but did you know that it originated in Mobile, Alabama? The city still hosts nightly parades and many fun events around Fat Tuesday to celebrate over a week. Check out some of our favorite fun facts about this annual celebration.
New Orleans
Mardi Gras is a time-honored tradition in New Orleans, and there's no better place to celebrate than the French Quarter. The Quarter comes alive during Mardi Gras, with colorful costumes, lively music, and tempting food and drink at every turn. Of course, the highlight of any Mardi Gras trip is the parade, where floats adorned with beads and trinkets wind their way through the streets. But don't worry if you miss the parade – there's always plenty of fun in the French Quarter. So come on down to New Orleans and join in the revelry!
No trip to New Orleans is complete without experiencing Mardi Gras! The annual event is a colorful celebration of food, drinks, and fun, and it's one of the most popular times to visit the city.
While there are many ways to enjoy Mardi Gras, here are a few tips to help you make the most of your experience:
1. Make sure to dress for the occasion! While you don't need to go all out with costumes and masks, wearing bright colors and festive clothes will help you fit in with the locals.
2. Food is an essential part of any Mardi Gras celebration, so be sure to try some of the traditional dishes like gumbo
Louisiana
Mardi Gras, or Fat Tuesday, is a festive day celebrated by many people around the world. But for most people, Mardi Gras is synonymous with Louisiana. The state is famous for its elaborate celebrations, which include parades, floats, costumes, and beads. Mardi Gras in Louisiana dates back to 1699, when French explorer Pierre Le Moyne d'Iberville arrived in the Mississippi River delta on Tuesday. Iberville and his men held a small parade and feast to mark the occasion, and the tradition continued. Today, Louisiana's Mardi Gras celebrations are world-renowned, attracting visitors from all over the globe. If you're looking for a party, there's no better place to be than Louisiana during Mardi Gras.
• Beads, toys, and doubloons, thrown from floats to revelers in the streets, are a huge part of Mardi Gras, but did you know what their colors symbolize? Gold represents Power, Purple represents Justice and Green represents Faith.
• In Louisiana, it is illegal to ride a float WITHOUT a mask! The bigger, brighter, and more feathers, the better!
• Mardi Gras Floats didn't debut until 1857, and for the preceding 20 years, the parades consisted of marching bands, dancers, horses, and people donning elaborate costumes.
• The King Cake is a huge part of the celebration, dating back to the 1870s. A bright, elaborately decorated cake is baked with a tiny baby doll inside, and the person who finds the baby in their slice is declared the King. The King is believed to be blessed with good luck in the coming year and must bring the King Cake to the next party to share their good fortune!
• Fat Tuesday is also called "Pancake Day," celebrated worldwide by eating pancakes or jam-filled, fried pastries called "Paczki." Sounds delicious!
Mardi Gras is an annual festival celebrated in cities and towns worldwide. The traditional calendar dates of Mardi Gras vary by culture. Still, the holiday spirit remains the same: to celebrate life and indulge in food, drink, and merriment before the start of Lent.
Mardi Gras is most commonly associated with New Orleans in North America, where vibrant parades and street parties fill the city for weeks leading up to Fat Tuesday. But Mardi Gras is a worldwide phenomenon, with celebrations from Rio de Janeiro to Sydney to Venice.
No matter where you celebrate Mardi Gras, you can expect a fun-filled festival full of colorful costumes and music.
Ready to join the party? Just because Carnival season is over doesn't mean the party is!