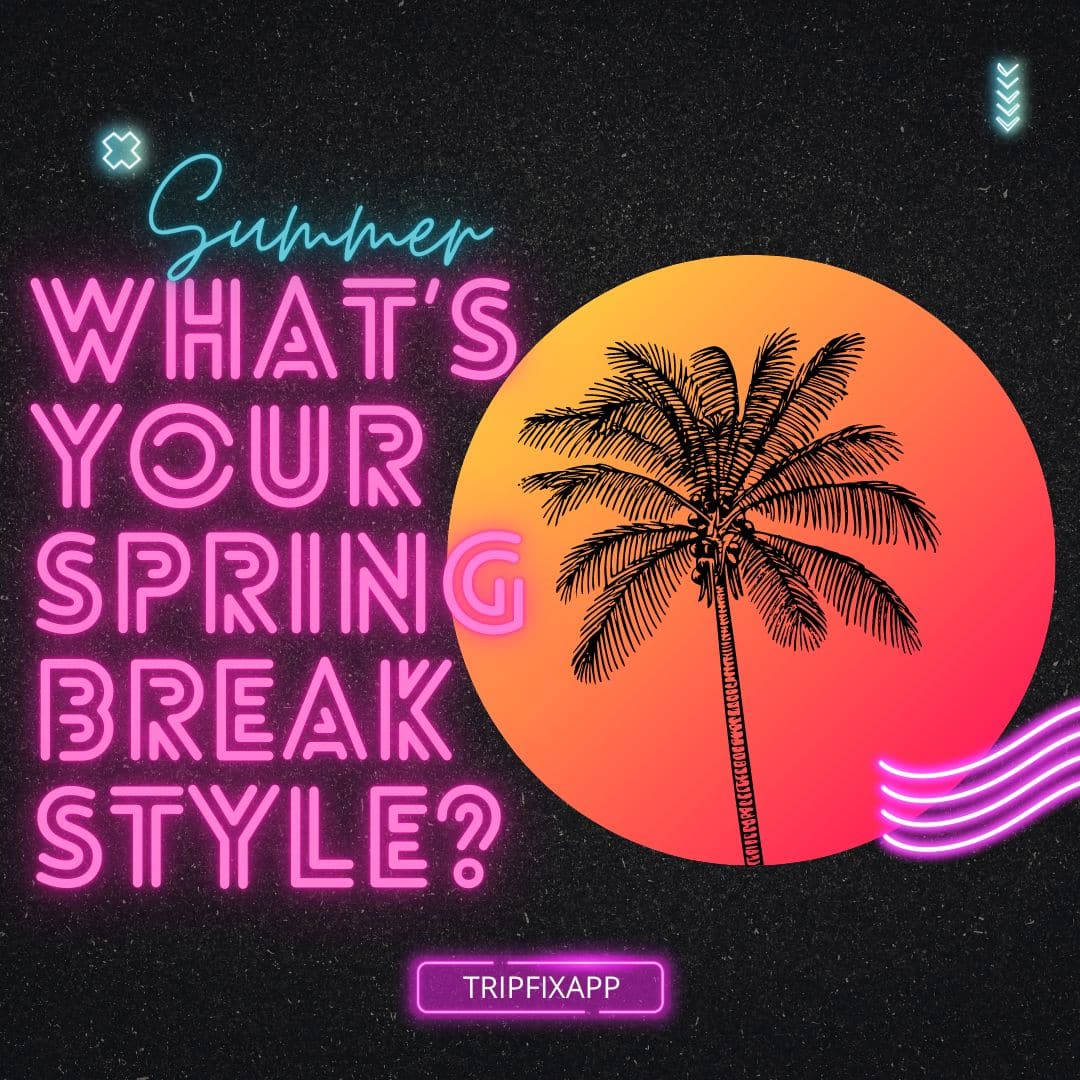 What's Your Spring Break Style?
By Tripfix
You're nearly there. You can see the light flickering at the end of the tunnel, and it's almost… SPRING BREAK!
So what kind of Spring Breaker are you going to be this year?
The Beach Bum
Is your idea of a good time sun, sea, sand, and cocktails? Then you're a Beach Bum and proud of it! In your quest for the best beaches, you'll want to head to Panama City Beach, Cancun, South Padre Island, Acapulco, or the Caribbean.
Cancun, in particular, has over 14 miles (22 kilometers) of beaches. Cancun's Northside beaches are sheltered from the open ocean by Isla Mujeres. The waters are blissfully tranquil, with Playa Tortugas particularly popular with students. The water has intense turquoise color and is fantastic for snorkeling. Moreover, there's a ferry to Isla Mujeres, lots of markets, and several restaurants which let you sip on a chilled beer beachside. Bliss. Just power through those exams.
Cancun is a city in Mexico known for its stunning beaches, clear turquoise waters, and vibrant nightlife. It is also a popular tourist destination, attracting visitors from all over the world. If you plan a trip to Cancun, you should know a few things. First, the weather is warm and sunny all year round, so there is no wrong time to visit. Second, the currency is the Mexican peso, so be sure to bring plenty of cash. Third, Cancun is home to some of the best restaurants in Mexico, so be sure to try the local cuisine. Cancun is a memorable vacation destination with its beautiful beaches and vibrant atmosphere.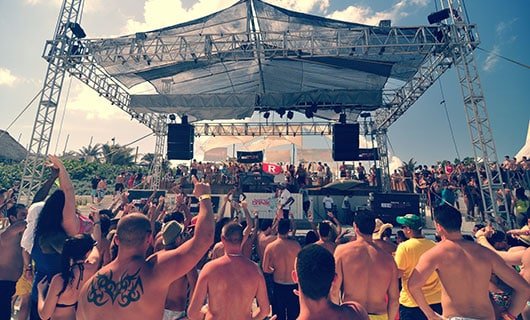 The Party Animal
Like the sound of Mojitos at 7 am? Partying 'til the sun comes It'sit's Spring Break, so why not?! The Grand Oasis Cancun is one of the ultimate Party hotels. Smack dab in the middle of the Hotel Zone, this all-inclusive has no shortage of things to do and boasts the largest pool in Cancun at 1/4 mile long! It prides itself on its entertainment; non-stop pool parties, beach parties, live bands, and DJs. With 14 bars and three swim-up, you won't be getting thirsty! We know what you guys are like.
The Grand Oasis Cancun is a luxurious all-inclusive resort located in the heart of Cancun's Hotel Zone. With its white sandy beaches, crystal clear waters, and world-class amenities, the Grand Oasis Cancun is the perfect place to escape the hustle and bustle of everyday life. The resort features 11 restaurants, 7 bars, a spa, a fitness center, and an on-site casino. Guests can choose from various room types, including suites with private balconies overlookin8g the stunning turquoise waters of the Caribbean Sea. Whether looking for a romantic getaway or a fun-filled family vacation, the Grand Oasis Cancun is sure to exceed your expectations.
The Thrill Seeker
Zip-lining, white water rafting, and cliff-jumping get your heart pounding. Beaches and clubs aren't going to cut it for you. Check out Xcaret or Xel Ha: eco-tourism adventure parks, have a go at cliff-jumping, or hike a jungle trail. If you're looking to go further, what about backpacking around Europe? Camping, walking, heading wherever the road will take you! If Europe's not far enough, try North Africa. Imagine riding camels through the Sahara Desert. That would be an EPIC way to spend Spring Break. Sometimes there is more to Spring Break than pool parties!
Xcaret is more than just a nature park – it's an experience. From the moment you enter, you are immersed in the sights, sounds, and smells of the jungle. The paths take you through thick foliage, past ancient ruins, and across rushing rivers. You can walk among butterflies, swing from vines, and raft down rapids. And when you need a break from all the excitement, you can relax in a hammock or dip in a cenote. Whether you're looking for adventure or just a chance to escape the hustle and bustle of everyday life, Xcaret is the perfect place to find it.
Xel-Há natural water park is a beloved tourist destination for its sugary white beaches, crystal clear turquoise waters, and lush green jungle. But what many visitors don't realize is that Xel-Há is also home to a unique ecosystem that includes a variety of plants and animals. The park's mangrove forests serve as a nursery for young fish, while the caves and cenotes provide homes for bats and other creatures. And, of course, the turtles that lay their eggs on the beaches are an essential part of the cycle of life here. In short, Xel-Há is more than just a pretty place to take a dip; it's a vital link in the chain of life in this corner of the world.