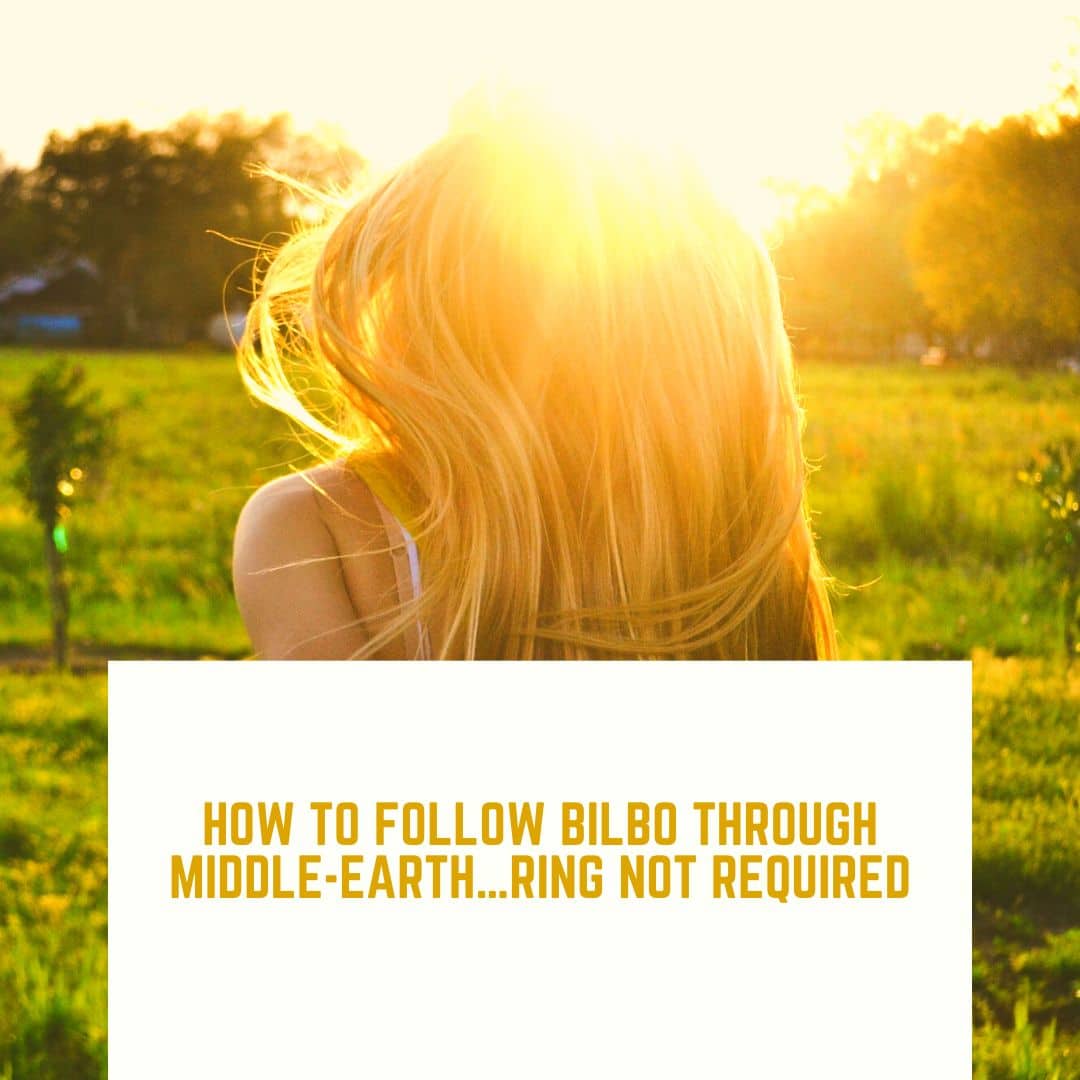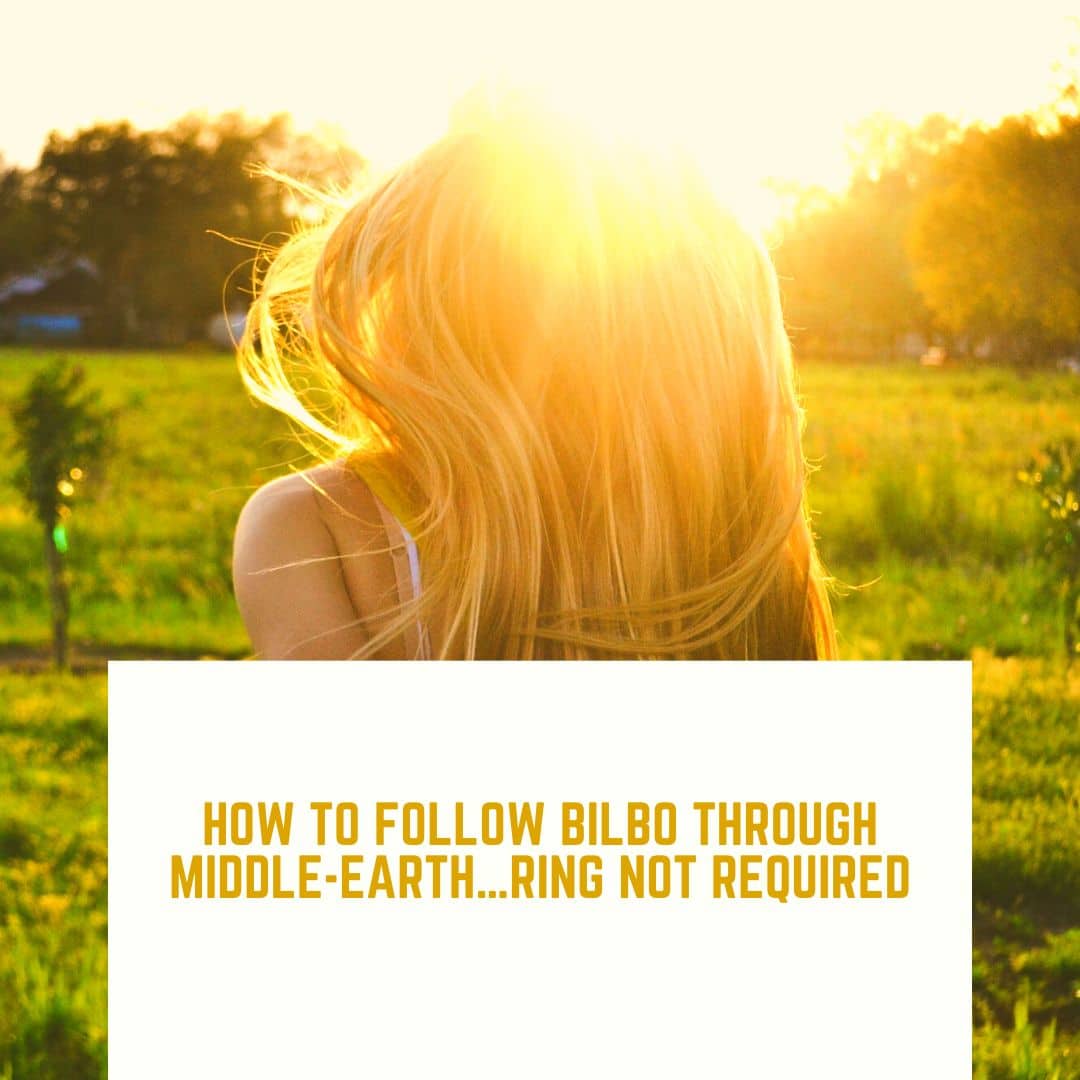 How to follow Bilbo through Middle-earth…ring not required
By Tripfix
Unless you've been living under a massive lichen-covered rock since 2001, you'll know that New Zealand is the setting for the epic The Hobbit Trilogy and The Lord of the Rings Trilogy. There's an excellent reason for this (and we're not just talking about Jackson's affinity for his home country): NZ is stunningly, awe-inspiringly, amazingly, almost unbelievably beautiful.
Most of it. We're being honest here – a parking lot in central Auckland behind a McDonald's ain't going to fill you with awe. But with the right tour guide (sorry, Gandalf may not be available), you can stick to the best bits with our Middle-earth New Zealand travel guide.
Matamata (Hobbiton)
Let's start with an obvious one. Home base for Bilbo, Frodo, Sam, and every other Hobbit that you can shake a Wizard's staff at, Matamata is now open for movie tours that will satisfy even the most committed Hobbit fan. As well as wandering in and out of Hobbit Holes and The Mill, you can grab a drink at The Green Dragon Inn (technically in Bywater but whatever) and chow down on a human-sized portion of beef and ale pie.
Pelorus River, Marlborough (…that river they go down in barrels)
While escaping the Halls of Thranduil to Lake-town, the Dwarves reject the more conventional method of running away on foot for a perilous journey down the river in barrels while being shot at by Legolas. That river is the Pelorus River in Marlborough, where you can swap barrels for kayaks to float down the rapids. We can't guarantee Orlando Bloom, though.
Fiordland National Park (most of Middle-earth)
We're cheating a bit here as the park is massive – more than 4x the size of Luxembourg (OK, not the best comparison, but can you do any better for 4600 square miles?) – but it is utterly stunning. It should be part of any Kiwi itinerary that contains mountains, lakes, rainforest, waterfalls, the famous Milford Sound, and inlets. Also, it's home to the Kakapo or "owl parrot." That alone should be enough to make you want to go.
Earnslaw Burn (a beautiful glacier with waterfalls)
It may sound like a painful affliction, but the trek up Earnslaw Burn will drop you straight into a Middle-earth wonderland of soaring mountains, glaciers, and waterfalls. Nearby you can also find The Remarkables (by name and nature) mountains which were the setting for the Misty Mountains where Bilbo "found" the ring.
Denize Bluffs (Trollshaws)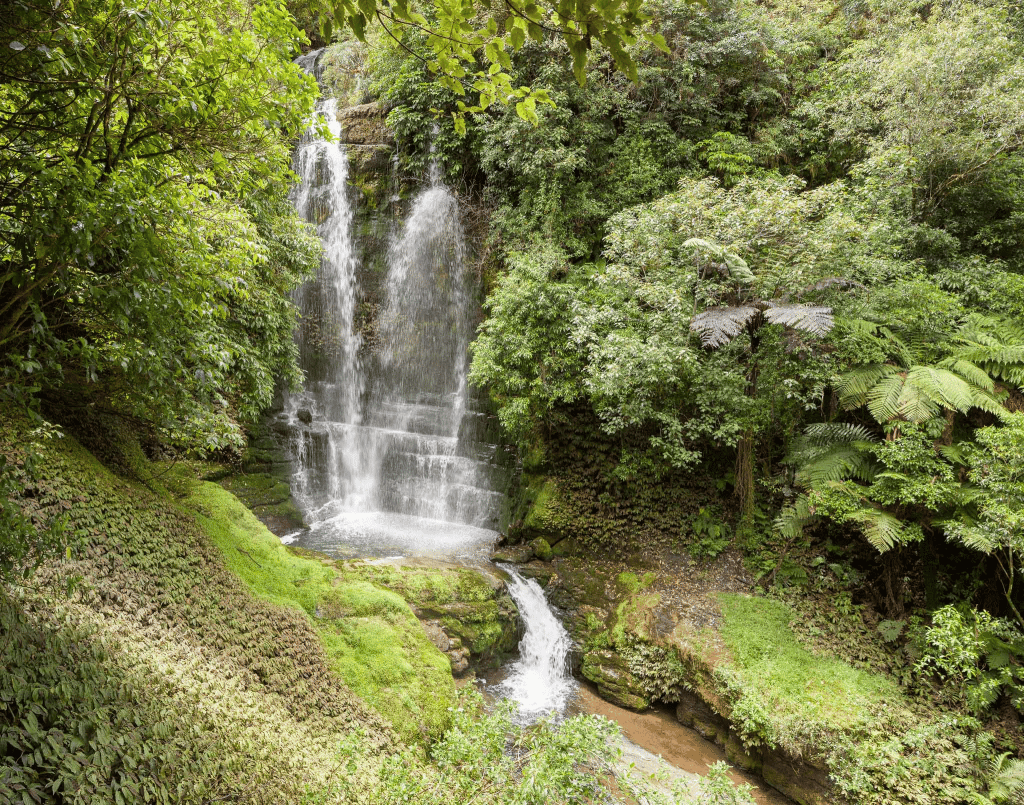 The home of  Trolls of Trollshaws (the name should be a dead giveaway, really), who was turned to stone by the sun thanks to an intervention by Gandalf. The area is less well known than many filming locations and has stunning rock formations where you can stand in the spot where Bilbo received Sting if that's your thing.
Mount Cook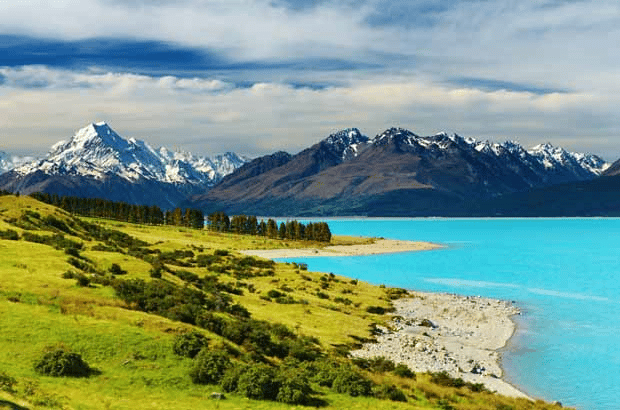 Instantly (ish) recognizable as the location for Lonely Mountain and Lake-town, the snow-covered peak of Mount Cook and turquoise waters of Lake Tekapo are so beautiful that they're worth visiting whether you're a fan of the films or not. Incidentally, if you've gotten this far through this blog and you're not a fan of the movie…you've probably got something else you're supposed to be doing.
Finally…
263 beards were used during the filming of The Hobbit Trilogy. Yes, we know this doesn't fit in here, but it's a remarkable fact we learned and wanted to share. Sorry, not sorry.
We've barely scratched the surface of what New Zealand has to offer. Begin your journey with flights to Auckland with Air New Zealand and start your  (hopefully slightly less dragon-filled) quest.